VASCOG EARLY CAREER INVESTIGATORS
The VasCog Early Career Investigators (VasCog ECI) is a network of researchers who study any aspect of vascular cognitive impairment (VCI). Early career investigators include MD students, PhD students, postdocs, and assistant professors. Studying any aspect of VCI means we invite translational research in this area – basic, pre-clinical, clinical, and global public health. We believe that the key to high quality research lies in solid collaborations built over time. Since early career investigators are the future of the VCI research field, we create this network early in our careers. To achieve this, we invite you to take part. The VasCog ECI will have an independent session and social event at the VasCog biannual meeting. In addition, you can connect with us through our LinkedIn page, where the VasCog ECI will post updates about interesting and innovative conferences, e-courses, workshops, papers, platforms, and more! VasCog ECI LinkedIn page
The current VasCog ECI representatives are Dr. Anna Marseglia and Hilde van den Brink. Starting in the spring 2022, we are launching ECI VasCog meetings twice per year! These meetings will focus on topics in the VCI research field and will provide ECI researchers with an (extra) opportunity to present and discuss their work with peers. We will advertise the topics for the ECI VasCog meetings on this website, LinkedIn, and Twitter.
If you have any suggestions for future topics, or other activities that can help you in your early careers, please feel free to email us (vascogeci@gmail.com)! Stay tuned!
Anna Marseglia is a postdoctoral fellow at Karolinska Institutet, Stockholm (Sweden) at the Division of Clinical Geriatrics, NVS, in the research group of Professor Eric Westman (https://staff.ki.se/people/anmars). Anna graduated in Clinical Psychology at the University of Padua, where she also trained as neuropsychologist, and collaborated with the Italian National Research Council–Institute of Neuroscience, Aging Branch on research projects focusing on diabetes-related cognitive dysfunction. In 2018, she received her PhD in Medical Science with a focus on the epidemiology of cognitive aging from Karolinska Institute. Her graduate and postgraduate research is devoted to understanding the impact of cardio-metabolic diseases, such as diabetes and metabolic syndrome, on cognitive and brain aging, as well as possible compensatory mechanisms as when neurodegenerative and cerebrovascular pathologies co-occur.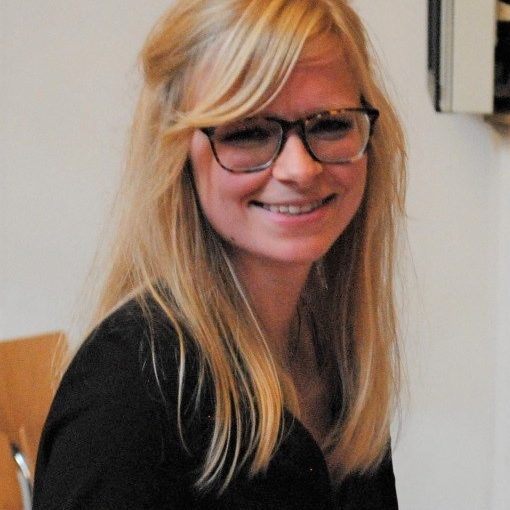 Hilde van den Brink is a PhD student at the University Medical Centre Utrecht, The Netherlands, in the research group of Professor Geert Jan Biessels. She graduated from Utrecht University in both Neuropsychology and Neuroscience. During her Masters studies she specialized in in vivo cerebral microinfarcts while in the group of Professor Geert Jan Biessels and via a fellowship with Dr. Eric Smith, University of Calgary, Canada. In her PhD, Hilde uses 7 Tesla MRI to better understand the mechanisms that drive small vessel disease-related brain damage and cognitive problems.
Call for new Early Career Investigator representative for VasCog!
We invite interested Early Career Investigators (i.e. MD student, PhD student or Postdoctoral researcher) who study any aspect of vascular cognitive impairment to apply to become a representative on the executive committee of VasCog!
As an ECI representative you represent the voice of ECI during VasCog board meetings, you organize the dedicated ECI session at the biannual VasCog conference, you maintain the VasCog ECI LinkedIn page, you organize online ECI meetings, and in fact you can suggest any new activity that you think can contribute to connect ECI in the field!
This 2-year (non-funded/volunteer) position provides a great opportunity to learn about the organization of a conference and to get connected in the field. A prerequisite is that you intend to attend the in-person VasCog meetings.
If you are interested, e-mail us at vascogeci@gmail.com before December 15th. The position will start from January 2023.
Please provide a short biosketch of yourself and tell us why you are interested to take on this role (biosketch + motivation, max 500 words). Any questions can of course also be directed to our e-mail.
We are looking forward to onboarding a new representative for the new year!
Anna Marseglia & Hilde van den Brink
Current ECI representatives