I am Professor of Neurology, National Institute of Mental Health and Neurosciences, Bengaluru, India specialising in stroke and cognitive neurology. Developing strategies to reduce burden of dementia due to stroke and neurodegenerative disease are priority areas of interest. I established one of the first Memory clinics in India that works closely with a large Stroke registry. My research includes studying stroke-dementia in populations characterized by socio-economic, educational and linguistic diversity. I founded the NGO – ARDSI Hyderabad-Deccan that is committed to creating community support for dementia (www.ardsihyd.org). I have authored several publications in the field of dementia and stroke in journals that include Brain, Neurology, Stroke, Neuropsychologia and others.  I have represented the priorities of less-developed societies in international platforms. I am LMIC representative in the Vascular Professional Interest Area group of the Alzheimer's Association and President of World Federation of Neurology, Research group on Aphasia & Cognitive disorders. My experience in harmonizing stroke and dementia research in less developed regions can be of much value to Vas-Cog. If given the privilege of serving as a member of the executive committee I shall work towards bringing together research communities from diverse regions to further understanding of vascular dementia.
I am professor of neurology at the Brain Center Rudolf Magnus of the University Medical Centre Utrecht, the Netherlands. My major research interest is vascular cognitive impairment, with a particular focus on novel imaging markers and the role of diabetes. 
Using 7T-MRI my group has been able – for the first time – to detect cerebral microinfarcts in vivo and currently they are zooming in on structure and function of the small vessels themselves. We are addressing the functional impact of vascular lesions through brain network analyses and lesion symptom mapping. I am PI of the TRACE-VCI study, the META-VCI-map initiative, the Dutch Heart Brain Connection program, and two large multicenter RCTs on prevention of cognitive decline in patients with type 2 DM. I work with international collaborators in Munich, Edinburgh, Boston, San Francisco, Hong Kong and Singapore and participate in the EU-funded research program SVDs@target.  I have mentored over 40 PhD students and have over 300 publications.  I have received several prestigious Dutch personal research grants. In 2015 I received the senior investigator award of the European Stroke Organisation (ESO). 
I have been an active member of VasCog since 2007, including hosting the 2016 meeting in Amsterdam.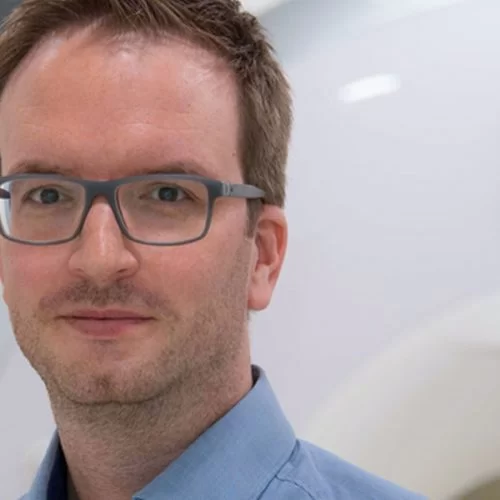 PROFESSOR OF EXPERIMENTAL NEUROLOGY
As a research group leader at the Institute for Stroke and Dementia, University Hospital of LMU Munich (Germany), and Head of Neuroimaging Research at the Medical Image Analysis Center (MIAC AG) Basel (Switzerland), my focus is on exploring vascular cognitive impairment through advanced neuroimaging. My group uses MRI to investigate mechanistic pathways in vivo and to develop new markers for vascular brain diseases. One example is the imaging marker "PSMD", which we established as a measure for small vessel disease burden. The PSMD processing pipeline is freely available for the scientific community (see http://psmd-marker.com). VASCOG is a unique platform for exchange and collaboration. My goal is to promote future joint projects and collaborative efforts in the imaging community and–more importantly–facilitate the exchange between neuroimaging and other research areas. I highly enjoy VASCOG meetings and their informal atmosphere, especially suited for young investigators developing their network.
PROFESSOR OF NEUROLOGY & Secretary General
Deborah Gustafson, PhD MS, is a Professor at the State University of New York Downstate Health Sciences University (SUNY DHSU), Department of Neurology, Director of NeuroEpidemiology and a guest professor at the University of Gothenburg and University of Skövde, Sweden.
Prof Gustafson is a Principal Investigator of the Brooklyn site of the NIH-funded, multicenter MACS/WIHS Combined Cohort Study (mwccs.org), for which she co-chairs the Aging Working Group and leads efforts in assessments of cognition and frailty.
Dr. Gustafson has researched the epidemiology of Alzheimer's Disease and Related Dementias (ADRD) for 30 years with over 200 peer-reviewed or invited publications. She is an Associate Editor for Alzheimer's & Dementia, the journal of the Alzheimer's Association; legacy Chair of the Vascular Cognitive Disorders Professional Interest Area (VPIA) for the Alzheimer's Association; American Academy of Neurology, Neurology in the Clinic session chair; and member of the New York City Regional Obesity Forum (NYCROF).
Deborah received her educational training from the University of Minnesota (PhD, MS and BA), held an NIH postdoctoral fellowship in Genetic Epidemiology, and had a mid-career research award from the Swedish Research Council. She attained docentur at the University of Gothenburg in Sweden.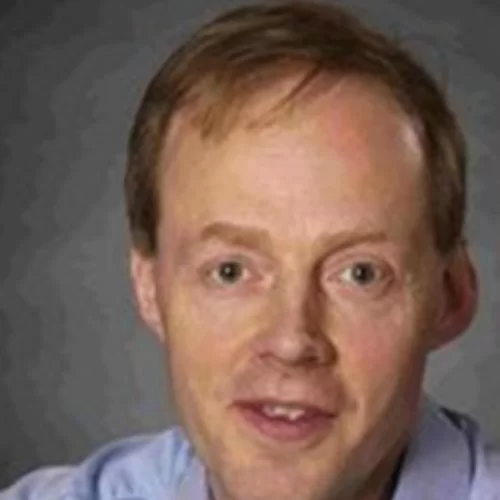 PROFESSOR OF NEUROLOGY & VasCog 2020 co-convenor
I use molecular genetic and neuroimaging (MRI and Transcranial Doppler) techniques to investigate the pathogenesis of, and develop treatments for, cerebrovascular disease. A particular interest is in cerebral small vessel disease, a major cause of stroke and the major cause of vascular cognitive impairment; here we are studying genetic determinants (for both monogenic and polygenic disease), the mechanisms of cognitive decline using advanced multimodal MRI, and evaluating new therapeutic approaches. I am involved in a number of international studies of stroke genetics including the WTCCC2 ischaemic stroke study and the International Stroke Genetics Consortium. I run a National clinical referral service for patients with the monogenic from of stroke CADASIL.
My research is currently funded by the Wellcome Trust, NIHR, British Heart Foundation, Stroke Association, Alzheimers Research UK and the EU FP7.
PHD & Young Investigators Representative
Anna received a master degree in Clinical Psychology at the University of Padua, where she also trained as a neuropsychologist. During 2010-2013, she collaborated with the Italian National Research Council–Institute of Neuroscience, Aging Branch (Padua) on several research projects in the field of diabetes-related complications, diet and cognition, and quality of life in patients with knee surgery. In 2013, Anna joined the Aging Research Center (ARC) at Karolinska Institutet, where she started her doctoral studies in 2014. In May 2018, she received her Ph.D. in medical science with a focus on epidemiology and cognitive aging from Karolinska Institutet. Anna is a current postdoc at Karolinska Institutet. Her research interests are: 1) Understanding the impact of cardio-metabolic conditions on cognitive aging and the underlying cerebral mechanisms; 2) Identifying lifestyle factors linked to cognitive reserve that may protect against dementia, especially in (pre)diabetes; 3) Understanding the role of biomarkers on cognition when neurodegenerative and cerebrovascular injuries co-occur.  
PROFESSOR OF CEREBROVASCULAR PATHOLOGY (NEUROPATHOLOGY) & chairman
Professor Raj Kalaria is a Deputy Director of the Newcastle Brain Ageing and Vitality Centre, Campus for Ageing Vitality at the Institute for Ageing and Health, old Newcastle General Hospital site and a Professor of Pathology (Cerebrovascular Disease) at Newcastle University.
His interests include the interface between Alzheimer disease (AD) and vascular dementia (VaD), Post-Stroke Dementia and Small Vessel Diseases of the Brain. I have also worked on the prevalence and risk factors of AD and VaD in indigenous populations of developing countries.
Raj serves as section/associate editor on the editorial boards of European Neurology, Alzheimer Disease and Associated Disorders, Neuropathology and Applied Neurobiology, Brain and Behaviour Research and NeuroReport. He has served on the Executive and Scientific Boards of The British Neuroscience Association, Alzheimer's Research Trust (UK), International Brain Research Organisation (Paris), Fogarty International Centre (NIH) and the International Society for Vascular Behavioural and Cognitive Disorders (VASCOG).
I am Professor, Department of Neurology, Seoul National University College of Medicine, Director of the Neurocognitive Behavior Clinic, Seoul National University Bundang Hospital and a leader the multidisciplinary ADAM (Alzheimer's Disease All Marker) study. My clinical activities are focused on patients with cognitive impairment caused by various disorders including AD & VaD.
I have participated as principal investigator in many Phase 2 & 3 international and national clinical trials for new compounds for the treatment of AD and VaD with Novartis, Roche, Pfizer, AstraZeneca, MSD, Lundbeck, Eisai and other pharmaceutical companies since 1998. I have also designed and led many nationwide multicenter cohort studies and clinical trials for Alzheimer's disease. I have led the Korean Vascular Cognitive Impairment study group (VasKor) for more than 10 years and am leading the first Asian multicenter observational study, ADOS (Asian dementia observational study) and am preparing for the second multicenter study in Asia.  If elected as an executive board member of the Vas-Cog,  I intend to advance the society by encouraging more Asians to join and attend Vas-Cog meetings, so as to allow Asians to present more research results and hence enhance the Asian contribution towards the study of vascular cognitive disorders.
PROFESSOR OF NEUROLOGY & VAS-COG 2018 co-convenor
Dr Vincent Mok is a Neurologist currently working as Professor in the Division of Neurology, Department of Medicine and Therapeutics, Prince of Wales Hospital, The Chinese University of Hong Kong, Hong Kong SAR, China. He is also the Director of the Master of Science Programme in Stroke and Clinical Neurosciences.
Professor Mok is Chief of Cognitive Disorders Section of the Division, Executive Committee member of the Asian Society Against Dementia, Scientific Chair of the Chinese Dementia Research Association, Honorary Member of the Cognitive Disorder and Dementia Group of the National Chinese Medical Association, and Hong Kong Delegate of the World Federation of Neurology. He was an invited member of the writing group of the Stroke Progress Review Group in Vascular Cognitive Impairment for the National Institute of Neurological Diseases and Stroke.
His key research areas are mechanism of cerebral small vessel disease and cognitive impairment, validation of neuropsychological tools in the evaluation of vascular cognitive impairment, neuroimaging correlates of vascular cognitive impairment, poststroke cognitive decline, and preventive therapies in cerebral small vessel disease. To date, he has authored more than 130 original and review articles and numerous book chapters.
PROFESSOR OF OLD AGE PSYCHIATRY & Treasurer
Professor John T. O'Brien is Professor of Old Age Psychiatry in the Department of Psychiatry at the University of Cambridge and Honorary Consultant Old Age Psychiatrist within Cambridgeshire and Peterborough NHS Trust and Cambridge University Hospitals NHS Trust. He is also a National Institute for Health Research Emeritus Senior Investigator and a Fellow of the UK Academy of Medical Sciences.
His research interests include: the application of neuroimaging in old age psychiatry; dementia with Lewy bodies; the role of vascular factors in dementia and depression and clinical trials.
He has published over 450 peer reviewed papers on these topics and was a member of the National Institute for Health and Clinical Excellence (NICE), British Association of Psychopharmacology and the European Federation of Neurological Sciences (EFNS) Dementia Guideline groups.  He is Past President of the International College for Geriatric Psychoneuropharmacology (ICGP).
His other current roles include being the NIHR National Specialty Lead for Dementia and Treasurer of the International Vas-Cog Society.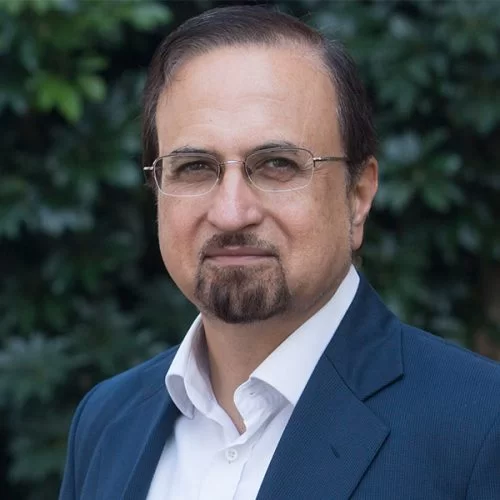 PROFESSOR OF NEUROPSYCHIATRY
Perminder Sachdev AM, MBBS, MD, PhD, FRANZCP, FAAHMS is Scientia Professor of Neuropsychiatry at UNSW Sydney (UNSW), Co-Director of the Centre for Healthy Brain Ageing (CHeBA), UNSW, and Clinical Director of the Neuropsychiatric Institute, Prince of Wales Hospital in Sydney, Australia.  He graduated from the All-India Institute of Medical Sciences, New Delhi in 1978 and completed his MD in Psychiatry in 1983 at that institution before migrating to New Zealand.  He then relocated to Australia where he completed his psychiatric training and PhD (1991) and went on to head the Neuropsychiatric Institute.
His doctorate was on the ethnopsychological concepts in Maori culture.  His early work in Neuropsychiatry was on drug-induced movement disorders, in particular akathisia, tardive dyskinesia and neuroleptic malignant syndrome.  His most recent work has been in dementia and pre-dementia syndromes, in particular relating to neuroimaging, neuropsychology, biomarkers and risk factors.  He has extensively examined the outcome of psychosurgery, and is currently involved in examining brain stimulation techniques (TMS, DCS, VNS and DBS) for psychiatric disorders. Dr. Sachdev is past-president of the International Neuropsychiatric Association and inaugural Chair of the Section of Neuropsychiatry of the Royal Australian and New Zealand College of Psychiatrists.  He is a past-President of the International College of Geriatric Psychoneuropharmacology, Medical Adviser and Founding Executive Member of the Tourette Syndrome Association of Australia, and Chief Medical Adviser to Alzheimer's Australia.
In 2012, he co-founded CHeBA at UNSW, which promotes brain health and prevention of dementia. He leads three longitudinal cognitive ageing studies: Sydney Memory and Ageing Study, Older Australian Twins Study and Sydney Centenarian Study; three international networks: COSMIC, STROKOG and ICC-Dementia. He has published 5 books, 3 edited books, 57 book chapters and >600 peer-reviewed papers. His H-index is 90 with >29,000 total citations via Google Scholar. His recent books are The Yipping Tiger and Other Tales from the Neuropsychiatric Clinic and Secondary Schizophrenia.  He has also published a book of poems: A migrant's musings and other offerings to an adopted land.
Prof Sachdev was NSW Scientist of the Year for Biomedical Sciences (2010) and appointed Member of the Order of Australia (2011) for service to medical research in the field of neuropsychiatry. He was awarded the Founder's Medal by the Australian Society for Psychiatric Research (2011) and was an International Distinguished Fellow of the American Psychiatric Association (2012). He received the UNSW Medicine Dean's award (2014) for outstanding contribution to research and teaching and became a Fellow of the Australian Academy of Health and Medical Sciences (2015).
ASSOCIATE PROFESSOR OF NEUROLOGY
Dr. Smith is the Medical Director of the Cognitive Neurosciences Clinic and a member of the Calgary Stroke Program. He is an Associate Professor in the Department of Clinical Neurosciences at the University of Calgary, and the inaugural holder of the Kathy Taylor Chair in Vascular Dementia.  
He obtained his MD degree from McGill University and completed his neurology residency at Massachusetts General Hospital and Brigham and Women's Hospital, teaching hospitals of Harvard Medical School.
Dr. Smith's research program investigates the risk factors and consequences of diseases of the cerebral microcirculation, with the goal of improving the diagnosis, prevention and treatment of vascular contributions to cognitive decline and vascular dementia. His research work has been funded by Alberta Innovates – Health Solutions, Canadian Institutes of Health Research, Heart and Stroke Foundation of Canada, Alzheimer Society of Canada and the U.S. National Institute of Neurological Disorders and Stroke. He has received the Robert G. Siekert Award from the American Heart Association for his research work. He is an Assistant Editor for Stroke and is a member of the Editorial Board of the journal Neurology. Dr. Smith sees patients in the Cognitive Neurosciences Clinic and the Stroke Prevention Clinic.
RESEARCH ASSISTANT PROFESSOR & VasCog 2018 co-convenor
Dr. Adrian Wong received clinical training in clinical psychology and research training in clinical neurology. He serves as the Programme Co-Director for the Master of Sciences Programme in Stroke and Clinical Neurosciences (The Chinese University of Hong Kong, Department of Medicine and Therapeutics). He is also an Executive Committee member of the Therese Pei Fong Chow Research Centre for Prevention of Dementia at CUHK. Dr. Wong is a clinical psychologist at the Division of Clinical Psychology at the Hong Kong Psychological Society.
Hilde van den Brink is a PhD student at the University Medical Centre Utrecht, the Netherlands, in the research group of Professor Geert Jan Biessels. She graduated at Utrecht University in both Neuropsychology and Neuroscience. During her master studies she specialized in in vivo cerebral microinfarcts in the group of Professor Geert Jan Biessels and in a fellowship with Dr. Eric Smith, University of Calgary, Canada. In her PhD, Hilde uses 7 Tesla MRI to better understand the mechanisms that drive small vessel disease-related brain damage and cognitive problems.
Raj Kalaria, UK (Chair)
Lenore Launer, USA
Frederik Barkhof, The Netherlands
Sandra Black, Canada
Hugues Chabriat, France
Charles DeCarli, USA
Carole Dufouil, France
Frank-Erik H. de Leeuw, Netherlands
Toshiya Fukui, Japan
Gabriel Gold, Switzerland
Seol-Heui Han, S Korea
Masafumi Ihara, Japan
Paul Ince, UK
Anne Joutel, France
Mia Kivipelto, Sweden
Jose A. Luchsinger, USA
David Nyenhuis, USA
John O'Brien, UK
Michael O'Sullivan, UK
Leonardo Pantoni, Italy
Reinhold Schmidt, Austria
Stephen Salloway, USA
Julie Schneider, USA
Alan Thomas, UK
Hidekazu Tomimoto, Japan
Willian VanNostrand, USA
Elisabet Englund, Sweden
Martin Dichgans, Germany
Gustavo Roman, USA
Ingmar Skoog, Sweden
Timo Erkinjuntti, Finland
Philip Scheltens, Netherlands
Raj Kalaria, UK
John O'Brien, UK
Charlie DeCarli, USA
Serge Gauthier, Canada
Larry Sparks, USA
Vladimir Hachinski, Canada
Helena Chui, USA
Monique Breteler, Netherlands
Steve DeKosky, USA
Philip Gorelick, USA
Rafael Blesa, Spain
Lenore Launer, USA
Clive Ballard, UK
Arne Brun, Sweden
Barry Reisburg, USA
Leonardo Pantoni, Italy
Tohru Sawada, Japan
Anders Wallin, Sweden
Kenneth Rockwood, Canada
Elisabet Englund, Sweden
Teodoro del Ser, Spain
Fredrik Barkhof, Netherlands
Rob Friedland, USA
David W. Desmond, USA
Jo Ghika, Switzerland
Julien Bogousslavsky, Switzerland
Reinhold Schmidt, Austria
Etsuro Mori, Japan
Domenico Inzitari, Italy
Albert Hofman, Netherlands
Jean-Marc Orgogozo, France
Franz Fazekas, Austria
Peter Paul de Deyn, Belgium
Didier Leys, France
Tony Broe, Australia
Hayley Bennett, Australia
Sola Ogunniyi, Nigeria
José G. Merino, USA
Pablo Martinez-Lage, Spain
Lars-Olof Wahlund, Sweden
David Nyenhuis, USA
Françoise Forette, France
David Munoz, Spain
Christopher Chen, Singapore
Florence Pasquier, France
Henri Weinstein, Netherlands
John Bowler, UK
Paul Ince, UK
Ken Nagata, Japan
Steve Salloway, USA
Lucilla Parnetti, Italy
David Steffens, USA
Gordon Wilcock, UK
Steve Greenberg, USA
Hannu Kalimo, Finland
Jack de la Torre, USA
David Smith, UK
Bengt Winblad, Sweden
Shotai Kobayashi, Japan
Murat Emre, Turkey
Hugh Hendrie, USA
Will Longstreth, USA
William Jagust, USA
Lon White, USA
Bruno Dubois, France
Sandra Black, Canada
Mary N. Haan, USA
Raul Arizaga, Argentina
Howard Crystal, USA
John C. S. Breitner, USA
Dave Snowdon, USA
Suzanne Tyas, USA
Constantine Lyketsos, USA
Giovanni B Frisoni, Italy
Irina Alafuzoff, Finland
Jose A. Luchsinger, USA
KS Lawrence Wong, Hongkong
Robert G. Robinson, USA
Stanley Rapoport, USA
Antonio Lobo, Spain
Lars Gustafson, Sweden
Thierry Dantoine, France
Gary W Small, USA
Thomas J Montine, USA
Walter A Kukull, USA
Howard Feldman, USA
David Russell, Norway
Peter Zandi, USA
David J. Libon, USA
Henry Brodaty, Australia
Gunhild Waldemar, Denmark
Moises Gaviria, USA
Isak Prohovnik, USA
Ronald A Cohen, USA
Christophe Tzourio, France